Ameri

can

Optical Sunglasses
Genuine U.S. Air Force Aviator Sunglasses. Made in the USA since 1958.
AO Eyewear Sunglasses. Trusted for Over 60 years.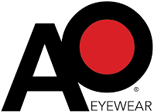 AO Sunglasses General Aviator
AO Eyewear




General Aviator




NON-POLARIZED, GLASS




Frame Color:

Gold




Size:

58




Temple:

Spatula




Lens:

AO SkyMaster™ Lenses / True-Color™ Gray / Glass





$184.00

Size: 58
Lens: AO SkyMaster™ True-Color™ Gray Glass
AO Eyewear General Aviator

General Aviator / Frame: Gold

Size: 58 / Lens: True Color Grey Glass

General Aviator / Frame: Gold

Size: 58 / Lens: True Color Grey Glass
AMERICAN OPTICAL / AO EYEWEAR / GENERAL AVIATOR
Engineered to rigid military specifications and built to last, they're the only aviator you'll need.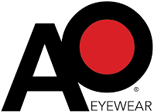 For over 60 years, the classic U.S. Air Force Aviator Sunglasses.
Made in the USA since 1958.
It was in 1958 that the Flight Goggle 58, now known as the Original Pilot Sunglass was produced for the US military to provide pilots with maximum protection, optical performance and comfort. Right to the present time, the Original Pilot is still being manufactured in the AO complex in Chicago, IL.
In fact the Original Pilot Sunglass was honored to be the first ever sunglass to land on the moon worn by Commander Neil Armstrong and the crew of Apollo 11 in 1969. It now resides on permanent display in the Smithsonian Air and Space Museum in Washington, D.C.
​
Subsequent years saw numerous collections of AO frames and sunglasses made and sold. A plethora of fascinating and mind-boggling shapes, colors, sizes, materials and designs were offered. They were the trendsetters in their own right. AO Sunvogue sunglasses could be found on the cool bikers in the 1969 movie, Easy Rider. The hotshot aviators in "Top Gun" wore aviator shaped frames as well.
In the fashion industry, trends and eyewear designs come and go. Occasionally a style or two will return for a period. AO Eyewear prides itself on its products, classic lines and styling. These products, developed with function first, remain in vogue year in and year out.
At AO Eyewear, we are as committed as the founders of the company to continue to uphold the value of producing the highest quality, innovative and design-driven eyewear products that withstand the test of time.
​
True Original… Since 1833
​
The oldest and greatest optical company in American history has pioneered optical and eyewear innovation for centuries. AO's founders believed everyone should have access to eyewear, not just the elite, and changed history by bringing spectacle manufacturing to the US. Since then, AO has originated sunwear styles worn by pilots, Presidents, and NASA space crews.
​